PLEASE DO NOT TAKE MY WORK AND CLAIM IT AS YOUR OWN---IF YOU WOULD LIKE TO USE MY WORK, PLEASE WRITE TO ME AND ASK.
easy listening music--some of my favorite
KEEN.COM
CALL ME
FIRST 3 MIN. FREE TO NEW CUSTOMERS
"FAMILY JEWELS"
I could not save the Father
And I can not save the son.
Addiction--
Dark and Deep,
Old and Evil,
These are the Plagues,
The Family Legacies,
The Family Jewels--
Handed down from one generation
to the next.
The destroyers of all life,
of all light.
Self-persecution---
Self -denial---
Self-hatred---
Feelings that one never did belong to this plane, this time on earth,
Feelings That feed
the pain---
the loathing---
The rejection---
of one's own self---
And any hope for happiness---
for normality.
I could not save the Father.
Although I tried.
God as my witness, I tried.
Will my feeble hope ---
My feeble prayer---
Save the son?
Oh, God I hope so.....
But I fear.....
I fear not.
And it tears my heart,
and soul
into pieces.....
into particles.....
Day by day.....
Moment by moment.....
Bit by bit.......
Judy(Shawneefirebird)


"Song of the Heart"

My heart is sick
For the sweet and pungent
smell of the woods,
of the forest

To sit among the trees as a sister---
To watch the little squirrels
as they scamper from tree to ground
and back again ---

To rest my head on the bark of a Grandfather---
To feel and hear his heartbeat strong.

To raise my head to the sky,
peeping through branches high---

Watching Brother Hawk as he glides
on wings of red and gold
And calls and calls to his mate---
And to his prey below
"Fear Me! For I am on the hunt!!"

But instead, I am stuck
In this suffocating apartment
in a brick and stone city---
Which has little to offer
my aching heart....

Free me from these chains
that bind my heart
and turn my soul pitch-black

Free me Oh Great Spirit!
Free me Oh Great Spirit!

For I long for the Greenery
And the light.

Judy(Shawneefirebird)

Aug. 30,07
Jan 13,07
Secrets
Secrets that you can never tell;
For if you were to tell,
It would break the heart
of an already broken man.
I can not put the burden of it
on the back of this
broken man.
It would break him even more, if that were possible.
So I carry the knowledge, the burden of it....
And keep my mouth shut.
I tuck it way back
in the recesses of my head.
Judy(Shawneefirebird)
"My Chosen Death"

It is a good day to die.

It is Autumn.
The trees are turning gold and red, and look so beautiful.

A light breeze plays with my hair.

The gold of the sun bounces off the trees and plants.

I am 70 some-odd years old, and my body is tired.
I'm ready to go on.

I think of all my friends and relatives that have gone before me,
And how much I miss them,
And how I long to join them.

I dwell on my children and grandchildren, and how much I love them,
And hope they will not take my death too hard.

I dwell on all the things I have done with my life
And I am satisfied.

I sit in my rocking chair on our porch,
perhaps smoking my pipe or a cigar.

I look around one final time
And then welcome Death,
And give up my Spirit.

It is done.
I am happy.

It is a good day to die.

Judy(Shawneefirebird)
"About Shirley"

June 8,01

(Written for a friend, who was killed in a horrible car-wreck)

She always had a smile and kind word
for everyone she met--
If you were in trouble- and she knew,
she would be there to help--
you could bet.

She loved the little children,
the Church, and God---
Always willing to work for them---
No one had to prod.

She loved things orderly,
neat, and clean,
with a broom in one hand,
and a sponge in the other,
she'd scrub and sweep like a cleaning machine---
bringing in a fresh breath of spring.

While in the kitchen and cooking
she was at her best.
No one could beat her;
Gracefully, she never put us to the test.

She loved her family dearly,
and served them well,
I'm sure that with grateful hearts, they could never tell--
just how much....

Goodbye Shirley,
We all loved you so.

Carried on the wings of Angels,
It was your time to go.

But as she sits looking down from heaven
I can almost hear her say,
"Do not grieve for me, for we'll meet again some day".
"Life goes on, time does not stand still,
so live life to the fullest,
Always doing God's will".

Oct.21,06
I sit in silence,
in solitude,
in loneliness....
I have committed no crime---
except in the loving of you.
Yet, I sit imprisoned behind invisible bars
of your and my making.
Walking in a nightmare dream-scape
half-awake, half-asleep---
Wanting to wake---
Screaming to myself,"Wake up!"
But the waking does not come.
And I am left a weary,weary traveler
Wandering---Lost---
in a surreal plane
of time
of place.....
Judy(Shawneefirebird)

easy listening music--some of my favorite
TO AMBER

The day you were born was a very special day---
A day of rejoicing for me.

A Girl! At-last! My Precious baby girl!

With your perfect olive-colored, amber skin,
And your gold, amber eyes
And your dark with light-colored highlights, amber hair,

You were like an exotic Beauty---
Misplaced in a strange continent.

Yet, placed lovingly in my open, anxious arms---
It was a perfect fit---
misplaced no more.

We stared deeply into each other's eyes, each transfixed by the other.

Such an "Old One" of Wisdom---
In the body of my perfect baby girl.......

I kissed your little hands,
And counted your little toes,
And kissed your sweet cheeks and forehead,
Over and over again.

Content in the fact,
That for at-least the next 17 years or so,
You would be mine,
As I was already, thoroughly yours......

Judy(Shawneefirebird)

OCT 07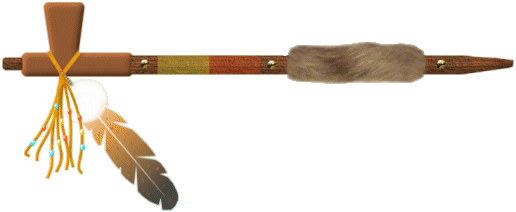 "Spirits Among Us"

On some nights,


As he slips into slumber,


Murmuring my name--


Calling to me,
Over and over--

He sends forth his Spirit,


To lie beside me,
When I am alone.

To take back my scent--


My warmth--
Unto himself--
So many long miles away.

Is he so Unaware,
Of the Magic--"Old"and Deep--
Of the "Power"--
Welded by a lonely soul?

Calling past time,
Past space,
Past locks and keys--


Into the depths.....
Until the need is met?

Perhaps it is not He who Sends.....
But Me who Summons.....

Shawneefirebird (Judy Nolan)

Nov.4,07
"Warriors and Champions"

Life should be good.....
But the truth that we run from,
Is that life is not good.
It's not fair
Or beautiful.

Life is full of Darkness
And tragedies.

But for the few---


We live our lives in loopholes---
As the Gladiators,
Warriors,
As the Champions.

Not because we are particularly good,
Or golden,
Or Perfect.....

But because we live our lives
As Examples---


Of what the world "Should Be"

We hold out the Light with our right hand,
And Hope with our left---

While battling Grim Reapers and Dark Demons.....

Nov.27, 07

Shawneefirebird (Judy)
"Rebels"

Women have always been attracted to the Lone Wolf---
the Rebel---
who follows no rules.
The wolf who lives on the fringes,
the outside of the ring---
Of fire.....

Who longs with sad eyes to join the pack
But cannot or will not compromise his own freedom,
For the comforts of the fire.

The wolf who has been alone too long---
And has lost all sense of community.

The one who longs for companionship
But cannot allow himself to be touched
and so, withdraws in fear.....

They are loners---
Against the "Laws of the Pack'

Howling alone at the moon.....

Nov.27,07

Shawneefirebird(Judy)
PLEASE DO NOT TAKE MY WORK AND USE IT AS YOUR OWN. IF YOU WOULD LIKE TO USE MY WORK, PLEASE WRITE TO ME AND ASK.
MY E-MAIL. CLICK HERE TO SEND ME A MESSAGE. IF YOU DO NOT HAVE A DEFAULT E-MAIL ADDRESS, (OR A HOME E-MAIL ADDRESS), SET UP, THIS LINK WILL NOT WORK. BUT, YOU CAN ALWAYS CONTACT ME THRU MY ADDRESS AT BOTTOM.
If you do not wish to e-mail me, you may contact me by writing to:
J. Nolan, Healing With Nature
1101 south 7th st.
Box 99
Conroe, Tx. 77301.
Thankyou for visiting Healing With Nature.Your comments and suggestions are always welcomed and appreciated. If there is a particular subject you would like to see me write on, please let me know.